Important Memo to All Subs

We recommend that you contact districts in which you are interested in subbing, as many use automated sub call systems and have information for you.


ROE 53 Sub List - Distributed to Districts

The list will be sent to Mason, Tazewell, and Woodford county schools. All submissions will be reviewed for accuracy and all requirements being met before being placed on the list for distribution to schools. It is also recommended that you apply for substitute teaching jobs at the district office of the district/s in which you wish to work.

CLICK HERE TO COMPLETE THE ROE #53 SUBLIST REGISTRATION FORM.


Illinois Licensed Teachers as Subs:

If an educator holds a valid Professional Educator License (PEL) with a teaching endorsement registered with the region/s in which they wish to sub, a substitute license is not needed to substitute teach. You would need to have been fingerprinted as a sub and have a physical from within the last 90 days in order to apply for substitute teaching jobs within ROE 53.


To become a Sub if you do not currently hold an Illinois teaching license:

If you do not currently hold a Professional Educator License you will need to apply online through ELIS to obtain a Substitute License (either Short Term Substitute or Substitute, as explained below).
Retired Illinois Teachers as Subs:

Any retiree that wants to be on the sub list for the ROE will have the same requirements as any other sub as far as providing updated physical/statement of good health and fingerprinting.
You may sub off of your teaching license (PEL) – no sub certificate necessary as long as you keep your PEL renewed and registered with ROE 53.
If subbing solely for the district from which you retired, ISBE Legal still recommends updating your file (health and fingerprint). Many, if not all long-term veteran teachers, have never been fingerprinted nor had a physical in many years. It is considered a change in employment and should be updated.



**Important Applicant Responsibilities**

Take original physical/statement of good health from an appropriately licensed physician to each district so the district can make a copy of your originals for their files
Take original state and federal fingerprint results to each district so district can make a copy of your originals for their files
Complete the ROE 53 Substitute Teacher Registration form to be on the sub list distributed to districts
Register with the ROE 53 region through your ELIS account
Complete all requirements for licensure (PEL for teachers or ELS those without teacher licensure) outlined by code/law
Maintain licensure registration and renewal
For more questions or information, contact the Regional Office of Education at 309-477-2290 or...
Laura Varichak - lvarichak@roe53.net
Angie Chism - achism@roe53.net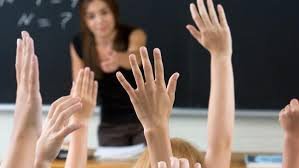 To Schedule Substitute Fingerprinting at ROE 53 - Click Button Above

ROE 53 office fingerprinting cost: $57
-- If you are printing to be on our region sub list, please bring payment with you to your appointment.
-- If you are printing for 1 specific district only and they are paying, please bring their district form with you to your appointment.
--If you do this, you are not eligible to be on our region sublist and can only sub for that single district.
--Personal or district check, cash, money orders, or credit/debit cards are accepted forms of payment

--OR--

Lisa Price,
Ethos Fingerprinting in El Paso, IL 309-340-4266 (lisa@ethostactical.com)

Ethos fingerprinting cost: $60