We are in the process of building our PD calendar of events for the year. You can view and register for open events by clicking the icon below and selecting your event from the calendar.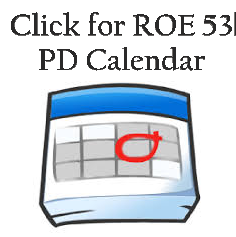 Online Book Study: "Trauma Sensitive Schools for the Adolescent Years:
Promoting Resiliency and Healing, Grades 6-12"

Date: November 5- December 14, 2018

Cost: $35

Hours: 12

Registration: Register Here

AA #1801 Decatur - Gathering Evidence and Conferencing Presentation

AA #3002 Student Growth, East Peoria, Sept. 21
..
STAR-Online (through WIU)
National Board (NBPTS)